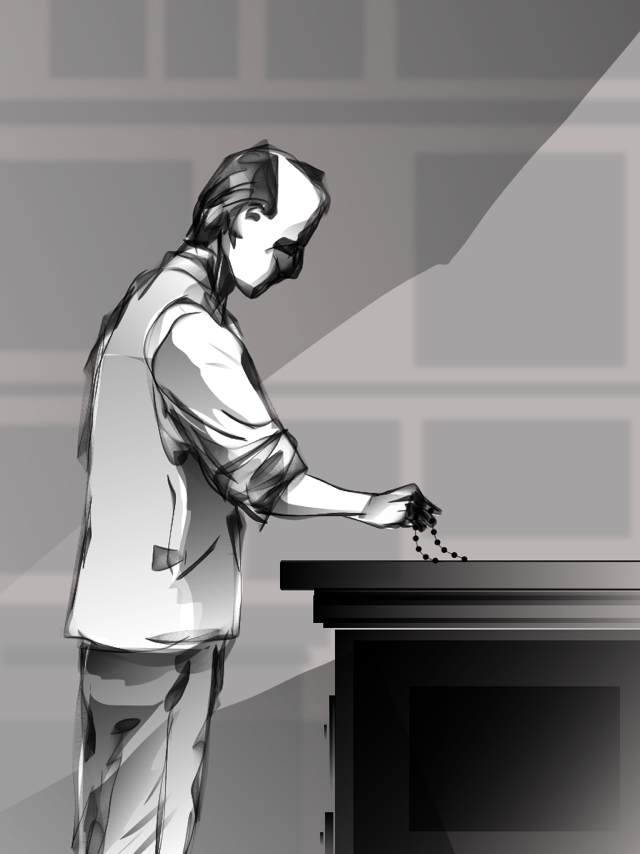 Nicholas of Myra
Nicholas of Myra Patron Saint of Pawnbrokers
In the company of "publicans and sinners,"
and the poor trading penknives for pocketfuls of bread,
the pawnbroker stands by his glass counter,
buys and sells portions of strangers' lives.
Some days he looks in the family heirloom mirror
he bought for a few bucks from a bankrupt butcher
and sees the gray hairs of Faustus.
Too many TVs line the inside of his eyes when
he tries to sleep; pocketwatches click his breathing.
He does not ask what is borrowed or stolen,
what is the last token of love off a widow's hand.
Hope is the act of returning,
the memorized object not gone.
Still, each day his cases are full; business goes on.
A tired ex-nun sells him her medallion of Nicholas.
He keeps it under his shirt, prays she will not return.
Marjorie Maddox
Copyright (c) 2013, Israel Galindo